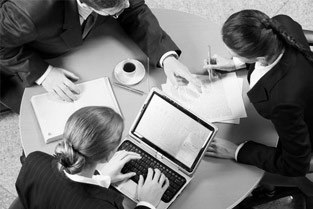 The right Partner
for all your tax affairs
With our long-standing experience as tax advisors, we provide all-round tax advice to national and international corporate clients and entrepreneurs as well as to private individuals and institutions such as charitable organisations and trusts based at home and abroad. Our clients include e.g. multinationals (DAX 30 listed companies), fund initiators and SME, as well as health care professionals.
Irrespective of size, we devote the same high degree of attention to each of our clients and we safeguard all their interests with the same meticulous diligence.

If we are unable to provide sound advice in any particular area, we can fall back on our large network of tax experts at home and abroad.